About Oviedo Injury & Wellness Center, Our Local Oviedo Chiropractic Clinic
Here at Oviedo Injury & Wellness Center, we pride ourselves on being the chiropractor in Oviedo you can trust. We are a patient-centered, results-oriented practice of dedicated medical professionals with a goal each and every day to bring greater health to our patients. We use gentle, non-invasive techniques to remove your pain, increase your mobility and achieve greater wellness for all of our patients. Using non-twisting or cracking chiropractic techniques, we get quick, effective results. Dr. Ressler uses a spring loaded device to adjust his patients. It sends a gentle precise force into the joint to move it back in place. We also offer medical massage and physical therapy.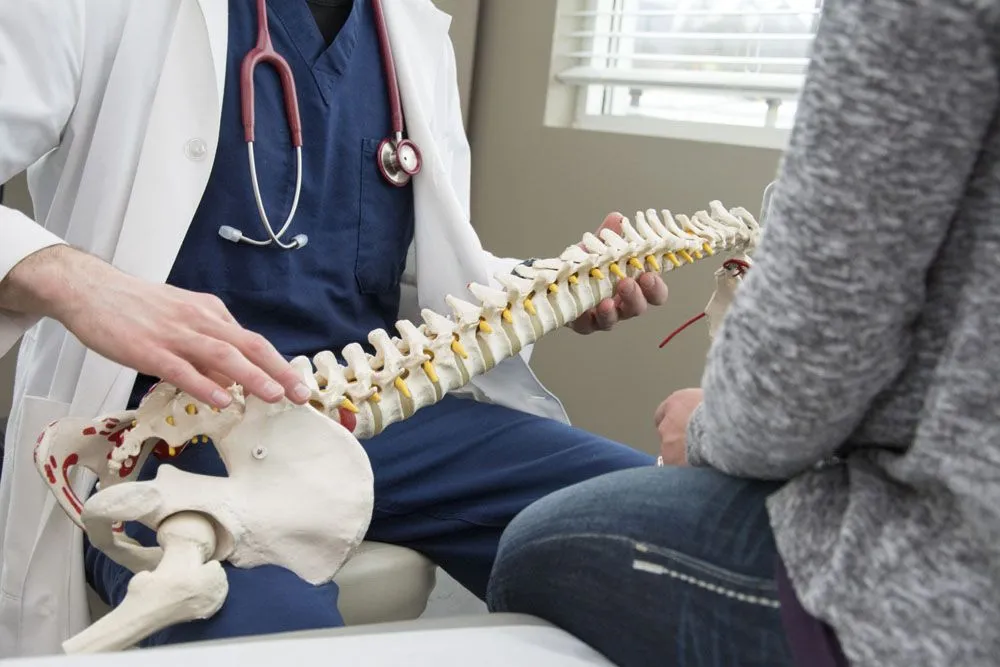 When Looking for a Chiropractor Oviedo, Dr. Ressler Has Your Back (Literally)
If you need a chiropractor Oviedo is the place to look. We offer complete care to our patients, whether you're looking for a massage or physical therapy, a chiropractic adjustment or skincare. Our full-service practice is set in a calm, caring, compassionate environment and guided by a team of board-certified professionals.
We assess each case individually, designing a specific healthcare approach to help ensure maximum recovery in all of our patients. If you want to find a highly-effective, patient-first chiropractor Oviedo has your back … quite literally.
Why See Oviedo Chiropractor Dr. Martin Ressler Today?
Oviedo chiropractor Dr. Martin Ressler always achieves excellent results with patients, which stems from years of clinical experience backed by extensive training. Dr. Ressler was born in Latrobe, Pennsylvania, and licensed by the Florida Board of Chiropractic. He received a Bachelor of Science from the Indiana University of Pennsylvania as well as a Doctorate of Chiropractic from Life University in Atlanta, Georgia. He has also served on the board of the Florida Chiropractic Association and been president of the Florida Chiropractic Society.
Above all, Oviedo chiropractor Dr. Martin Ressler aims to help people feel better without resorting to pharmaceuticals any more often than necessary. Our natural, holistic techniques help patients heal without invasive surgery or drugs, in only a few visits. He often makes them feel better than they've felt in years. If you want to see optimal quick results, please come visit today.
If You Need a Chiropractor Winter Springs, Dr. Ressler is the answer to your concerns.
When you need a chiropractor Winter Springs, Dr. Ressler is your answer. His clinic offers a range of services, including:
Chiropractic Care
Car Accident Rehabilitation and Relief
Massage Therapy
Physical Therapy
All Natural Skin Care
Sports-Injury Recovery
Disc Decompression
If you feel you might benefit from any of these services, would like a chiropractor to assess your condition or simply want to learn more about achieving optimal health, please visit your chiropractor Winter Springs trusts.
Come Make an Appointment with Winter Springs Chiropractor Dr. Ressler Today
If you want to receive the finest care based on the latest state of the art technology, please give Winter Springs Chiropractor Dr. Ressler a call today. Oviedo Injury & Wellness Center would help you achieve optimum health and recovery as quickly as possible. We open at 8 a.m. to 7 p.m. to accommodate your busy schedule. Contact us today at (407) 977-5005.